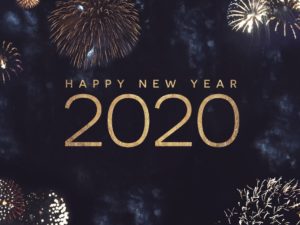 After the busy holiday season is over and the new year has begun, everyone gets a fresh start. This year, why not take advantage of it by seeing a dentist in Richardson and improving your oral health? Since most dental insurance plans just renewed on January 1st, it's actually the perfect time to catch up on checkups, cleanings, and any other dental work you may need. In fact, most plans have an annual maximum of between $750 and $1,500, which is how much they'll spend on your dental work over the course of the year. That's quite a bit of "free money" you can use to achieve a healthier smile in 2020. But if you don't use it – you lose it! Learn more below about how to get the most out of your plan this year.
What's Covered By Your Dental Insurance?
Here's a general idea of what services are typically covered by insurance. But keep in mind that every plan is unique, so you'll want to look at your specific benefits or ask a dentist for more information.
Preventive care – Checkups and cleanings are usually covered at 80% – 100% and include 1 -2 visits per year. Also, see if fluoride treatments and sealants are covered, which are great for cavity prevention but may have an age limit.
Minor dental work  – Generally covered at 60%-80%, this includes services like fillings and extractions.
Major dental work – Bigger procedures like dental crowns, bridges and dentures are typically covered at 50% – 70%.
Strategies To Maximize Your Dental Insurance In 2020
The first step to maximizing dental insurance? Schedule a checkup and cleaning or any outstanding treatment early in the year. This may seem simple, but you would be surprised at how many people let the year pass them by without scheduling. Or they try to schedule in December and then run out of time to utilize all of their benefits. And since you lose any amount that isn't used, that's potentially letting a significant amount in benefits slip through your fingers.
In addition, checkups and cleanings are essentially free under most plans. Not only do these services cost you little to nothing, they're also one of the best things you can do to prevent cavities, gum disease, painful toothaches, and more.  And if a dentist discovers that you do need any additional treatment, they'll have plenty of time left in the year to plan it appropriately and minimize your out of pocket costs.
Simply put, the earlier in the year you schedule your visits, the more likely you are to get the most out of your dental insurance. And the healthier your smile will be in 2020!
About the Author
Dr. Adrian De Vincenzo is a family dentist in Richardson and a graduate of the Boston University School of Dental Medicine. His office wants to make great dental care accessible to as many people as possible, so they're in-networkwith the majority of major insurance carriers. If you'd like to know more about maximizing your coverage or have any questions, you can contact him via his website.