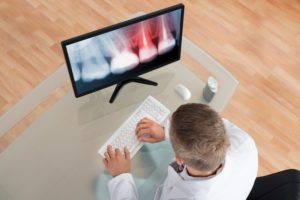 When you're having a dental emergency, it's hard to focus on anything other than getting better as quickly as possible. But what do you do when the dentist isn't open or they have to schedule you for an appointment at a later date? What do you do when you're generally uncomfortable at the dentist and aren't sure if they'll have the services you need prior to treatment?
If it's time to visit an emergency dentist in Richardson, make sure they have these services so you know where you need to go if an emergency happens.
Intraoral Cameras and 3D Cone Beam Imaging Confirm the Issue
If you're having a dental emergency, whether it's an oral infection, an abscess or a severely fractured or completely avulsed tooth, you want the best technology to be used. Having state-of-the-art technology can help dentists create a more accurate diagnosis. The more accurate the diagnosis, the better your treatment plan will be.
A few technologies that emergency dentists should have is intraoral cameras and 3D cone-beam imaging machines. Intraoral cameras are digital wands designed to show you exactly what the dentist sees. If the dentist believes that you need a dental crown, you'll be the next person to understand why.
3D cone-beam imaging allows the dentist to confirm what's happening underneath your gum and bone tissue faster and more effectively than what you'd find with a digital X-ray. Once it's time to perform treatment, they'll have a better understanding of what to expect, making results more predictable.
How Sedation Options Make Care Easier
Sedation dentistry makes it easier for patients to relax when suffering from dental emergencies. Even if you don't typically require sedation to get preventive treatments, many patients find it extremely difficult to keep still when their mouth is in severe pain or their tooth is knocked out.
That's where sedation techniques like nitrous oxide come into play. It can be administered the same day as the emergency, causes little to no side effects afterwards, and works rapidly to calm down patients with damaged teeth.
Same-Day Appointments Mean Faster Care
It's all too common for dental practices not to be open right when you need them. Some practices aren't even open five days a week, making treatment for a broken tooth or oral infection impossible on certain days. However, emergency dentists pride themselves on increasing their access by being open five days a week and even on Saturdays or Sundays. When a dentist is open on days that are atypical, it shows the community that they are the place to go when you simply need treatment now.
Don't let your dental emergency go untreated. Schedule an emergency visit with a dentist in Richardson to save your tooth and protect your oral health.
About the Author
Dr. Afshin Azmoodeh earned his DDS degree from the Texas A&M College of Dentistry. His office offers the latest in dental technology, multiple forms of sedation, longer hours on more days, and same-day dentistry to get your dental emergency handled. To learn more about his practice or get your dental issue treated, you can contact him through his website.