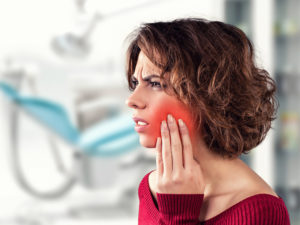 According to a national survey, roughly 1 in 6 Americans may experience a dental emergency each year. Accidents happen when we least expect them and can cause serious damage to our teeth or mouth. However, not every dental emergency knocks a tooth loose. When you experience any type of facial trauma but it does not result in any visible damage to your teeth, mouth or jaw, what should you do? Keep reading to learn how to take action in the event of a dental emergency and why you should not hesitate to call an emergency dentist in Richardson.
Common Dental Emergencies: How to Take Action
If you or your child experience a dental emergency, the first step should always be to call an emergency dentist. However, even before you arrive at the dentist's office you can follow these steps to prevent further damage and ease the pain:
Toothaches – Clean your mouth by rinsing with warm water
Knocked Out Tooth – Place the tooth back in the original socket. If you cannot, put the tooth in a small Tupperware with milk until you reach the dentist's office
Cracked or Broken Tooth – Rinse your mouth with warm water and use a cold compress to reduce any swelling. Save and rinse any broken tooth pieces and bring them with you to the dentist's office
Foreign Objects Stuck in Your Mouth – Never use a pointed instrument to try to remove an object stuck between your teeth. Use dental floss instead
Practice an Abundance of Caution
Even in cases where there may not be visible damage to the teeth, mouth or jaw, you should till visit a dentist after experiencing any type of facial trauma. This is especially true for young children who are still growing and whose mouths are still developing.
For example, if your young son or daughter is playing baseball with friends and accidentally gets hit in the face with a baseball bat, it may be in their best interest to visit a dentist even if they did not get a tooth knocked loose. A dental expert will be able to identify underlying issues and ensure that any damage does not go unresolved.
How to Prevent Dental Trauma
Although accidents cannot always be prevented, following the below precautions can help you reduce the chance of experiencing a dental emergency:
Wear a Protective Mouthguard – Protect your teeth when playing contact sports and other physical activities
Avoid Chewing on Hard Foods – Popcorn kernels, hard candy or ice cubes can easily crack a tooth
Do Not Tear with Your Teeth – Never use your teeth open packages – grab the scissors instead!
Dental health is a critical component of overall health, which is why it is so important to treat damage to your mouth immediately. Even if the damage is not visible, never hesitate to contact a dentist in Richardson after experiencing a dental emergency or any type of facial trauma.
About the Practice
With 3 highly-respected dentists on staff, Canyon Creek Family Dentistry is able to meet the diverse dental needs of their patients in the Richardson community. They also offer same-day appointments for patients who have experienced a dental emergency and need treatment right away. To learn more about Canyon Creek Family Dentistry, visit their website online or call the office at 972-644-3800.