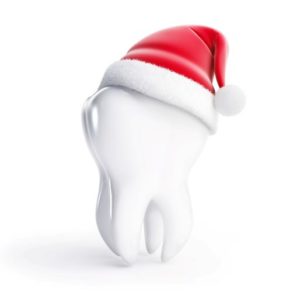 Want to avoid the need for an emergency dentist in Richardson this holiday season? You can tilt the odds in your favor by brushing and flossing, limiting consumption of sweets, drinking plenty of water, drinking alcohol only in small amounts, and avoiding tobacco and vaping products altogether.
Our Top Five Tooth Tips for This Holiday Season
Let's look at each of these recommendations in a little more detail:
Brushing and flossing. Dentists recommend brushing at least twice a day. Given the number of snacks and sweets most of us eat during the holidays, it's probably better to brush three or even four times a day.
Limiting consumption of sweets. Of course, most of us are going to indulge just a little bit during the festive season; and that's perfectly fine. But overdoing things could set you up for a nasty toothache. Remember the old saying: "all things in moderation."
Drinking plenty of water. Saliva is probably the most under-appreciated fluid in the human body. It has potent anti-germ properties that help to keep cavity-causing bacteria at bay. But you body needs plenty of water in order to produce enough saliva. So stay hydrated.
Drinking alcohol sparingly. There's nothing like a few spirits to give us that old-fashioned holiday spirit. But this is another indulgence that calls for strict moderation. Alcoholic beverages contain corrosives that can erode the enamel of your teeth. That's aside from the other health hazards associated with excessive drinking.
Butt out the smoking and vaping. Tobacco is one product that's harmful in even the smallest amounts. Cigars, cigarettes, pipes, chewing tobacco, snuff, vaping devices, etc., can have disastrous effects on your teeth and gums. This year, give yourself the gift of better health by kicking the habit for good. Your dentist or other healthcare professional can tell you about new medications that can help you to quit.
Start the New Year the Right Way with a Dental Checkup and Cleaning
The New Year is all about self-improvement. What could be more in harmony with that spirit than getting your teeth and gums checked out? Here are three advantages to starting 2019 with an exam from your dentist in Richardson:
It will allow him or her to catch problems earlier. Many oral health problems start in the mouth. This includes not just cavities but more serious conditions as well, such as many types of cancer. Prompt care is essential for effective treatment.
It will allow the office staff to update your information. This can save you hours of aggravation, should you ever need treatment on short notice.
It will give you peace of mind. Knowing that you've taken care of your teeth and gums will enable you to focus on other matters, as you strive to make 2019 your best year ever.
The holiday season will soon be history. Make the most of this special time while it lasts. But do so in a way that will keep you smiling through the weeks and months to come. That way, you'll be able to look back on the 2018 holidays with fond memories, not aching regrets.
About the Author
Dr. Adrian De Vincenzo earned his DMD degree from the highly regarded Boston University Henry M. Goldman School of Dental Medicine. He's proud to serve the people of Richardson and the surrounding area by offering excellent dental care. You can reach his office online or by calling (972) 644-3800.