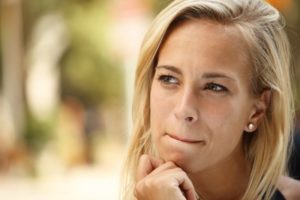 In your quest for excellent oral health, there are some basic pieces that need to be in place. There must first be a willingness to practice the best habits, which should include such things as brushing and flossing your teeth regularly and limiting your intake of sugar. In addition, it's important to align yourself with a dentist who can provide the expert care you need. How do you go about identifying the right professional, though? Read on to get 5 helpful tips!
Tip #1 – Seek an Experienced Dentist
It's comforting to know that you're working with a dentist who has years of experience. This type of professional will have seen and treated multiple conditions, and he or she will be well-equipped to provide the comprehensive care you need.
Tip #2 – Choose a Dentist Who Emphasizes Education
The care that a dentist provides goes beyond what happens in the office. Typically, you'll spend only a few hours a year receiving treatment, so what happens outside the practice takes precedence.
By working with a dentist who emphasizes education, you'll be given helpful tips that will benefit and empower you so you can prevent unwanted dental problems.
Tip #3 – Make Sure the Location is Convenient
Your dentist plays a vital role in your oral and overall health, so it's important for your trip to the office to be as stress-free as possible. Take into consideration the distance you'll have to travel, the traffic you expect to encounter and your current schedule.
These factors will also be impactful in cases of dental emergencies. So to eliminate a stressor, choose a professional whose location conveniently accommodates your lifestyle needs.
Tip #4 – Choose a Dentist with Excellent Reviews
There is nothing like "word-of-mouth," so look online to see what other patients have to say about their experience with the prospective dentist. Positive reviews are a great indicator of the type of service and care you'll receive, and they'll help you to feel more comfortable with the decision you make.
Tip #5 – Only Consider a Credentialed Dentist
To make sure the dentist has received the necessary training to provide care, visit the practice's website to find out where he or she was educated. By verifying that the dentist has received training from a reputable institution, you can feel more secure in receiving care.
Finding a dentist to provide the oral care and tutelage you need doesn't have to be daunting. By using the above criteria, you can confidently identify a professional who you can trust your care to for years to come!
About the Author
Since graduating from the Texas A&M College of Dentistry, Dr. Afshin Azmoodeh has gone on to provide nearly two decades of expert care. Still eager to learn more and further hone his skills, he has taken hours of continuing education, which includes advanced training in implant dentistry, dental sleep solutions and several other modalities. Dr. Azmoodeh provides comprehensive care at Canyon Creek Family Dentistry, and he can be reached for more information through his website.