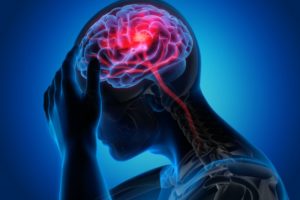 You may not have considered how much your mouth has to do with the rest of your body. Recent research has uncovered a link between gum disease and strokes. Because gum disease is so common, these findings are especially important to know. Over 64 million Americans are impacted by gum disease, and an American dies from a stroke every 4 minutes. This American Stroke Month, your dentist in Richardson discusses the connection between these two health problems. Read on to learn the facts about each and the connection between your oral and overall health.
What is Gum Disease?
Gum disease, or periodontal disease, is a bacterial infection of the gums that causes inflammation and irritation of the hard and soft oral tissues. This disease is commonly caused by a lack of oral hygiene. When plaque and tartar aren't regularly cleared from your mouth, it can build up. As harmful bacteria are left to linger in your mouth, it begins to release toxins that cause inflammation and can travel through your bloodstream and throughout your body. Over time, this disease causes your gums to recede and can result in serious consequences such as tooth loss.
What is a Stroke?
Strokes take place in the brain when it's deprived of oxygen due to a blood clot or when a blood vessel bursts in the brain. Older people are at a higher risk of experiencing a stroke, but other factors include smoking, alcohol consumption, and an unhealthy lifestyle. Additional health problems that can increase your risk include heart disease, high blood pressure, and diabetes. Quickly taking action when having a stroke can help prevent permanent damage.
How Are These Illnesses Connected?
In a study conducted by researchers in Germany in 2004, they found that severe gum disease was linked to an increased risk of ischemic strokes. Men who are under 60 were found to be especially at risk. An ischemic stroke happens due to a lack of oxygen to the brain caused by a blocked blood vessel. An additional study conducted in 2012 in Greece confirmed the connection between gum disease and a high risk of strokes. They stated that more research needs to be done on this topic.
When visiting your dentist for your semi-annual checkups and cleanings, they will identify any symptoms of gum disease and treat them. When these signs are left untreated and to develop, they can become severe and irreversible. Regularly visiting your dentist can ensure that any hardened plaque along your gum line is removed. If you do have gum disease, they can provide you with special treatment to help ease your discomfort.
Stroke and gum disease are both connected to inflammation and recognizing the link between the two can help reduce your risk. By understanding the facts about these two illnesses, you and your dental professional can help plan to keep your oral and overall health up to par. This American Stroke Month, take the time to visit your dentist to tackle small symptoms before they begin to affect the rest of your body.
About the Author
Dr. Adrian De Vincenzo is passionate about dentistry. He enjoys spending time with his patients and getting to know them. He provides high-quality care and enjoys giving his patients the knowledge they need to maintain a bright and healthy smile. He's always looking for the best ways to help his patients, which is why he is part of dental societies such as the American Dental Association and the State of Texas Dental Association. For questions or to schedule a semi-annual checkup and cleaning, visit Canyon Creek Family Dentistry's website or contact 972-644-3800.