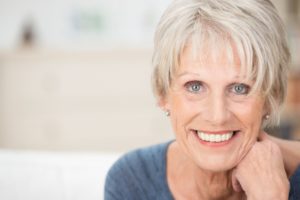 After deciding that getting dental implants in Richardson is the right procedure for you, your dentist will create your individualized treatment plan. Once your implants are placed and your restorations are mounted on top, you'll be free of all the burdens of missing teeth. One of the best benefits of this procedure is that they can last 25 or more years with proper care. Caring for your implants the right way can save you time and money in the long run. These 5 tips can help keep your new smile healthy and prevent future oral health problems.
Brushing Thoroughly
Using a soft-bristled brush to clean your dental implants is vital in maintaining your implant and gum health. You can also use an angled neck brush or round tufted brush to help get in those hard-to-reach places. Soft bristles allow you to gently clean the surface of your implants without causing too much wear-and-tear. It's recommended to brush for 2 to 3 minutes twice each day in order to remove plaque and tartar as well as rinse away any bacteria buildup.
Flossing Daily
Some people skip over flossing in order to save a bit of time, but really, this part of your oral hygiene routine is just as important as any other. If food debris is left lodged between your teeth, it can cause extensive bacteria buildup and result in several oral issues. Flossing helps get rid of any plaque and food that remains between your teeth after brushing. It's recommended to do this at least once each day. Remember to floss gently to prevent any tooth, implant, or gum damage.
Avoiding Sticky and Hard Foods
Just like with your natural teeth, you'll want to watch out for any excessively sticky or hard foods to avoid any dental emergencies. Eating these could cause damage to your implants and make their structures weaker. Some foods to avoid include caramel, ice, hard candy, and dry fruit.
Avoid Harmful Habits
Habits that put your oral health at risk such as tobacco use and excessive alcohol consumption could cause your implants to fail. In the first 6 months of healing, your implants are still becoming fully integrated with your body. Smoking can reduce the blood flow to your gums and teeth and affect your jawbone and the osseointegration process. Consuming too much alcohol has also been proven to slow down the healing process.
Don't Forget To Visit Your Dentist Regularly
Attending your regular checkups and cleanings with your dentist in Richardson can help maintain your implant and overall oral health. Your dentist will be able to identify small symptoms or problems and treat them before they progress.
With the proper care and treatment, your dental implants can last you a lifetime. If you're concerned or have any questions about taking care of your implants, be sure to contact your dental professional. Maintaining your new healthy smile can improve your quality of life, so it's worth a little extra effort!
About the Author
Dr. Afshin Azmoodeh has received specialized training in implant placement and restoration. He has been nominated as one of "America's Best Dentists" in 2015 and 2016 and places extra effort into making his patients feel comfortable and welcomed. He looks forward to giving his patients the highest quality of care. For any questions or to schedule a consultation for dental implants, visit Canyon Creek Family Dentistry's website or contact 972-644-3800.