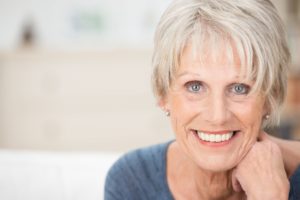 The latest innovations in dentistry allow you to maintain optimal oral health while also achieving a picture-perfect smile. You don't need to live with unattractive or misaligned teeth. Porcelain veneers in Richardson are a preferred cosmetic solution to correct several aesthetic concerns using one minimally invasive treatment. Besides improving their appearance, you also want to replace your missing teeth dental implants. Believe it or not, you may be a candidate for both procedures. Here's what you need to know to achieve a complete, radiant smile.

What is a Porcelain Veneer?
A veneer is a custom-made thin shell that's bonded to the front surface of a tooth to instantly improve its overall color, size, shape, and proportion. You might be picturing a tooth with a Chicklet-like appearance; however, veneers have undergone several enhancements over the years, like the materials used to make them.
Now, they are made of porcelain, which allows them to be ultra-thin. As a result, less of your enamel is removed during the bonding process. Keeping more of your tooth's structure intact makes the procedure less invasive. Not to mention, they will blend in seamlessly with your teeth. Porcelain also closely mimics your enamel, so your veneer looks natural.
Veneers are a popular choice in cosmetic dentistry because they are versatile and customizable. They can be used to resolve several issues at once, like discoloration, chips, cracks, or gapped teeth. They can often be used in combination with other procedures, like dental implants.
Can I Get Veneers If I Have Dental Implants?
Dental implants are the ideal solution to permanently treat tooth loss because they replace the entire structure of a tooth using a multi-phased treatment process. If you still have a few healthy teeth left less than perfect, you can completely transform them with porcelain veneers.
It's important to work with a dentist who is highly experienced to handle both aspects of the treatment to create a seamless integration between the two procedures. After your implant posts are placed into your jaw and your bone has healed, the final step is to place your restoration. During this time, your dentist will also place your veneers during the same appointment. This helps to ensure both the restoration and the veneers match perfectly.
Invest in a Complete, Beautiful Smile
You can replace your missing teeth and get the smile of your dreams using advanced dental solutions from your dentist in Richardson. Invest in your confidence and your quality of life today!
About Canyon Creek Family Dentistry
Canton Creek Family Dentistry provides personalized solutions for patients of all ages. We offer a variety of services in house to meet everyone's needs, even those with complex dental issues. We embrace the latest procedures and technology to deliver world-class care. No matter if you need to replace lost teeth or you're ready to improve your smile, we can help. Contact our office today to schedule your consultation for dental implants or porcelain veneers.