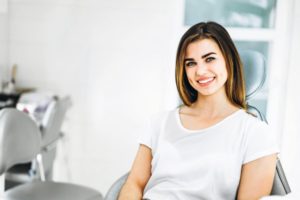 During this uncertain time, everyone is incredibly worried about where they go, what they touch, and how clean everything is, as they should be. The spread of COVID-19 has definitely caused uncertainty, which leaves many people wondering if it's okay to leave their house. Should you go to the dentist if you're having an emergency and need to get out of pain? Is it safe to visit a medical setting during this time? Keep reading to see why your dentist in Richardson is one of the safest places you could go during Coronavirus.
When Times Were Normal…
Before Coronavirus, your dentist's office was already completely sterilized, practicing standard precautions like:
Hand hygiene
Respiratory hygiene and cough etiquette
Use of personal protective equipment
Sterile instruments and devices
Cleaned and disinfected environmental surfaces
Safe injection practices
Each of these factors have their own specific guidelines, which ensures that your dentist is practicing safe dental care day in and day out. Hygienists and even the front desk staff are held to these same measures to help keep the dental environment safe.
Precautions for Coronavirus
The thing that you must remember is that your dentist is just as worried about this situation as you are, which is why they are taking every step necessary to maintain a clean and safe office. They are doubling down on all of their normal cleaning, and every member of the staff will be wearing masks/gloves 100% of the time. It's important to know that this environment is actually one of the safest places you can go. If you have a dental emergency, it's best to avoid the ER and visit your dentist. This will not only help you avoid potential cases of COVID-19 in the ER, but your dentist's office has experienced far less foot traffic than other medical facilities.
Here to Help
While your dentist has closed their doors for elective treatments, they are still ready to help in the event of an emergency! You may experience toothaches as well as chipped, cracked, broken, or lost teeth, which will require an emergency visit. Your dentist in Richardson will have root canal therapy and various other emergency treatments available to get you out of pain when you need it most.
Now that you know more about the precautions your dentist is taking during this uncertain time, you can feel confident if a dental emergency occurs.
Meet the Dentist
Dr. Afshin Azmoodeh is an experienced dentist who understands the severity of this situation. He has taken all the proper steps to maintain a safe environment for emergency dental care. If you're in pain, or if you have any questions, he can be reached through his website or by phone at (972) 644-3800.