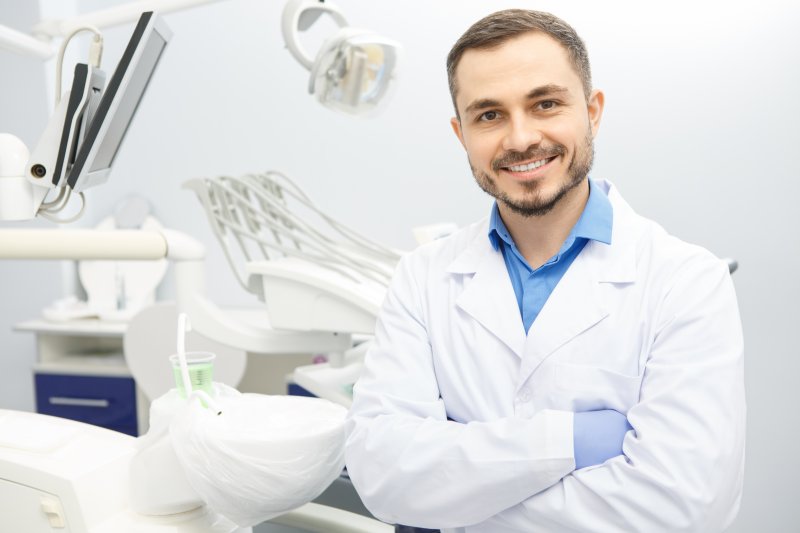 If you are accustomed to the care received at Canyon Creek Family Dentistry but are now in need of a dentist in Plano, you will be pleased to learn you can receive the same high-quality care at our sister practice, Legacy Trails Dental! But what if you are moving elsewhere, and your current dentist doesn't work among different offices? Here are a few things to consider when trying to find the right dental professional for you and your family.
Look at the List of Available Services
No one wants to switch to a different dentist only to learn they will need a referral to have a procedure performed at another dental office. Making sure the dentist you choose has a wide array of comprehensive services designed to care for all members of your family will help to ease your concerns and ensure proper and convenient oral healthcare.
Determine if They Provide Emergency Care
A dental emergency can happen any time, any place, so when you're suffering from a severe toothache or dealing with a lost crown or filling, you want to know your dentist is nearby to offer immediate assistance. Whether it is during normal business hours or after the office is closed, you can trust that the team at Legacy Trails Dental will get back to you promptly and schedule an appointment for you to come in as soon as possible.
Check Out if They are Committed to Giving Back
Although not a high priority for many people, finding a "dentist near me" who believes in giving back to their community is important. Not only does it convey they are committed to playing an active and integral role in the success of the area in which their office is located, but it also explains their drive to build a strong rapport with the people in the community.
Learn What Payment Options are Available
Want to ensure your dental care is affordable? Find out what available payment options your dentist uses and make sure if you are using dental insurance that they are in-network. Even if you are pursuing a treatment that isn't covered by insurance, or you are uninsured, you'll need to know if they provide alternative ways to pay for your care. At Legacy Trails Dental, they proudly accept Medicaid and offer flexible financing with CareCredit.
Find Out What Others Have to Say
Reading through reviews and testimonials can give you a clearer idea as to what type of dentist you are preparing to see. If patients rave about their services, approach, demeanor, and customer service, you're likely in a good place. However, if you find there are more negative reviews when searching through Google, Facebook, or other internet searches, you may want to try someone else.
By keeping these considerations in mind during your search, you can expect to land upon a dental professional who offers everything you want and more. If your move includes relocating to Plano, you can rest easy knowing your family's oral health is in great hands at Legacy Trails Dental.
About the Author
Dr. Afshin Azmoodeh, commonly referred to as "Dr. A," has been caring for the residents of Richardson, TX, for more than 20 years. Earning his dental degree from Texas A&M College of Dentistry, he leads a qualified team of professionals at Canyon Creek Family Dentistry in Richardson and Legacy Trails Dental in Plano. As a qualified, trusted, and respected dental professional, Dr. A enjoys building relationships with his patients and improving smiles every day. If you are looking for a dental professional to take care of your oral healthcare needs, contact us at (972) 644-3800.