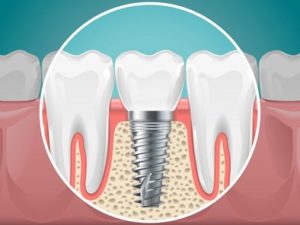 If you've had to deal with tooth loss due to dental trauma or decay, it can be difficult to decide which dental restoration option may be best for you. While they are more invasive than dentures, getting dental implants in Richardson can provide many benefits, including convenience and comfort. Keep reading to learn what it would feel like to have dental implants.
What Are Dental Implants?
Understanding what dental implants are can provide better insight into what it would feel like to have them. A dental implant replaces a tooth that has been lost due to an extraction or dental trauma. It consists of a titanium screw that is fused with the jawbone to provide a solid foundation for the crown that looks and acts like a natural tooth. It can also be a foundation for bridges or dentures, depending on the number of teeth that need to be replaced.
Do They Feel Natural?
Dental implants are designed to fit in seamlessly with the regular sensations in your mouth. After your procedure, your implants may feel a bit sensitive, but otherwise, they feel like your natural teeth. They act and feel just like any other tooth in your mouth with the exception of not being vulnerable to heat, cold or pressure. Instead, the nerves in the surrounding gum tissue provide sensation.
Are They Comfortable?
Because they bond to your jawbone, dental implants are more stable than other tooth replacement options. Traditional bridges and dentures can slip and move when you chew, causing irritation to the gums. You never have to worry about implants falling out of your mouth or shifting when you speak, so they also provide a level of confidence and security that other options cannot.
How Do You Maintain Them?
When you get dental implants, you will maintain them just like you would your natural teeth. They don't require any special instructions or cleaning techniques like dentures or bridges. But it is a good idea to avoid sticky foods, as they can damage your implants. It is also a good idea to stop using nicotine products and drinking. In addition to being bad for your overall health, alcohol and nicotine can reduce the blood flow to your jawbone and gum tissue, slowing the healing process and putting you at risk of implant failure.
Your dentist in Richardson will match the new restoration for your implant to your natural teeth perfectly, so there will be no difference in taste, texture or color. After a few weeks, you will hardly even be able to notice a difference!
About the Author
At Canyon Creek Family Dentistry, Dr. Afshin Azmoodeh is dedicated to providing personalized, cost-effective dental care. He and his team of dental professionals aim to make your dental visits as stress-free as possible by answering questions and providing friendly service. Dr. Azmoodeh is constantly seeking to extend his skillset and knowledge and has received specialized training in both placement and restoration implant dentistry. For more information, visit the website or contact the office at (972) 644-3800.