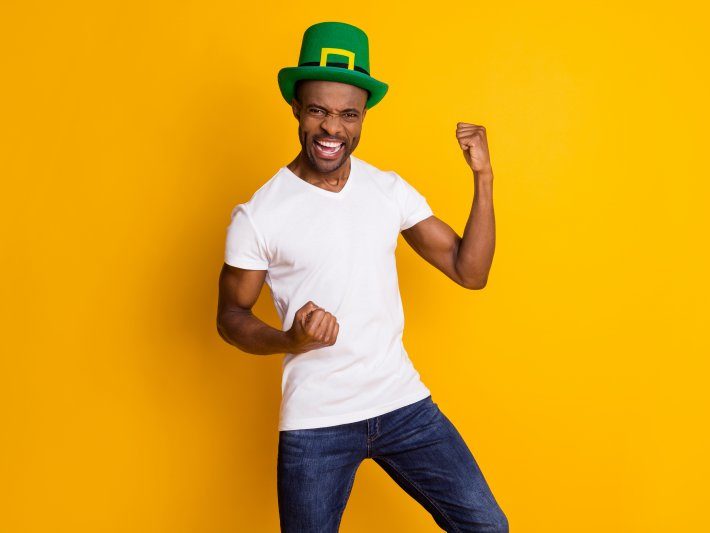 St. Patrick's Day, also called the Feast of Saint Patrick, is a religious and cultural celebration that happens every year on March 17. Though the intent is for this to be the traditional death date of the foremost patron saint of Ireland, many spend it partying the night away. For many, this means a lot of drinking. Though you may be looking forward to spending the day bar-hopping with friends, it's important to make sure you protect your smile in the process. To help you do that, here are four tips that will let you enjoy the day to the fullest without having to visit your emergency dentist.
Tip #1: Cut Out the Green Beer
In honor of St. Patrick's Day, many bars and other places that serve alcohol use green food coloring to dye their beer and give it a more festive flare. While this certainly adds an extra layer of fun to the celebration, it can also leave your smile with unsightly stains. The greenish look of your pearly whites will likely be temporary, but it can put a damper on the day if you feel self-conscious about flashing a smile.
Tip #2: Go Easy on Stouts
This dark, heavy-bodied beer is popular in Great Britain and Ireland, which makes it the perfect beverage to drink on St. Patrick's Day. The roasted malts and barley in it add to the flavor, but they also give it a dark color that may stick to your enamel and make your smile look discolored. Drinking stout every once in a while is unlikely to stain your pearly whites, but neglecting to drink in moderation can give your smile a dull, yellow hue.
Tip #3: Check the Acidity of Your Beer
Beer is a very acidic drink. Since acid eats away at your enamel and makes your teeth more susceptible to decay, drinking beer all day can do a lot of damage to your smile. To combat this, make sure to practice moderation so you don't go overboard and end up with a ton of cavities by the end of the holiday.
Tip #4: Stay Hydrated
Drinking alcohol can lead to dry mouth, which can cause cavities, gum disease, mouth sores, and several other oral health issues. Drink plenty of water throughout the day to make sure your mouth stays well moisturized. You can also suck on sugar-free hard candy or chew sugar-free gum between drinks to increase your saliva production.
As fun as St. Patrick's Day may be, it's important to continue taking good care of your smile. This will save you a visit to the emergency dentist and allow you to wake up the next morning with your pearly whites as healthy as when the party started!
About the Author
This St. Patrick's Day, don't let green beer leave you with a less-than-lovely smile. Led by Dr. Afshin Azmoodeh, Canyon Creek Family Dentistry of Richardson is here to help you maintain a gorgeous grin you're proud to show off. They offer preventive treatments like checkups and cleanings as well as emergency dental procedures to repair your smile if you party too hard. If you're ready to set up an appointment with Canyon Creek Family Dentistry of Richardson or are interested in learning more about their services, call them at (972) 644-3800 or visit their website.