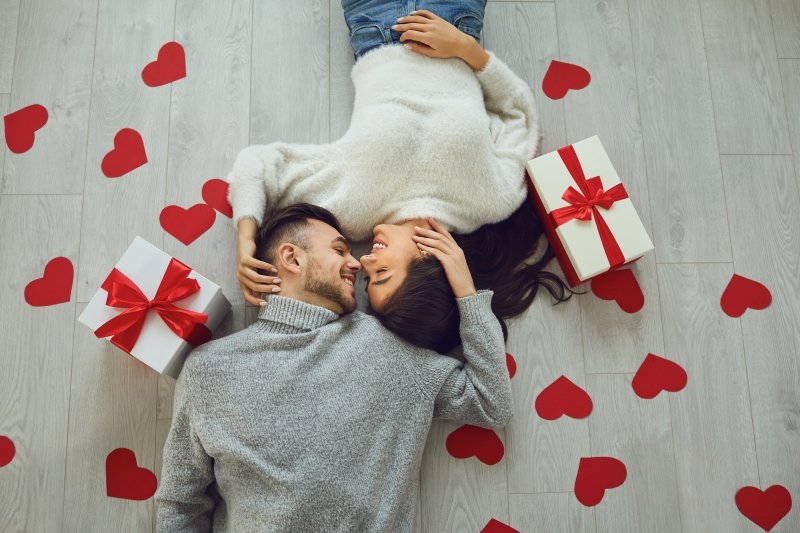 Most people want to get their loved ones something meaningful and lasting. If you're looking for something that can benefit your Valentine for years to come, you may want to consider their overall health. One of the most significant gifts you can give is a brighter smile. Not only would dental care help them have healthier teeth, but they'll feel more confident than ever. Plus, they'll remember your thoughtfulness and how you made it possible. Here are five Valentine's Day dental gifts in Richardson you can get for your loved one.
Dental Checkup/Cleaning
Your Valentine will be provided with teeth cleaning and receive a detailed examination. Not only will they have a clearer idea of the health of their teeth, but they'll also be able to leave feeling fresh with a clean smile!
Periodontal Therapy
Gum disease is more common than you might think, so a gum tissue screening can always offer insight and preventive measures to keep or restore a healthy smile. In addition, gum recontouring is always an option to enhance the gums and teeth's appearance.
Mouthguards
If your Valentine loves to play sports or participates in any other athletic activity, you can buy them a mouthguard! It will be custom-made, providing comfort and safety for their teeth while they're having fun.
Nightguards
Say your loved one mentions chronic jaw pain or trouble with grinding their teeth. A nightguard would be the perfect way to say you love them. You could be helping them in the long run!
Teeth Whitening
If you or your love wants to beam with a bright smile, teeth whitening is one of the best options. Whether it's for a date or everyday living, you can be sure you can both feel fresh and confident!
If you're looking for the perfect and meaningful Valentine's Day gift, you might want to consider something as simple as a visit to the dentist. Nothing says "I love you" like providing a richer and healthier life.
About the Practice
Dr. Afshin Azmoodeh, DDS has practiced dentistry for nearly 20 years in Richardson, TX. Graduate of the Texas A&M College of Dentistry and nominated as one of "America's Best Dentists" in 2015 and 2016, Dr. Azmoodeh and his team seek to provide quality and quantity care at an affordable price. Dr. Azmoodeh offers preventive treatments, such as cleanings, mouthguards, periodontal therapy, and oral cancer screening for your Valentine's Day endeavors. If you want to make an appointment for your loved one, visit his website or call 972-644-3800.