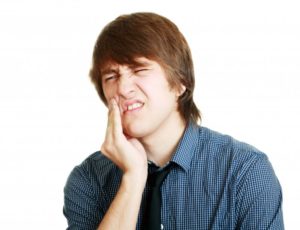 It's a typical, mild winter day in Texas, and you have plans to take advantage of the nice weather by heading out to shop. You're stopped in your tracks, though, by a pain that radiates throughout one of your teeth. You're wondering, "What's the cause, and how can I get some relief?" Your emergency dentist in Richardson answers these and other commonly asked questions about dental emergencies.
How Should I Respond to Any Dental Emergency?
No matter what kind of dental emergency you have, you should first take a moment to gather your composure so you can make a proper assessment of the situation. This is vital because when you contact your emergency dentist's office, you'll need to explain what is going on to the staff member so you can get the best help possible.
Why is My Tooth Hurting?
If you have severe tooth pain, you are likely suffering from a bacteria-related toothache. Over time, as plaque is allowed to gather and travel into the inner area of the tooth and beneath the gum line, it can cause infection. One result can be acute pain, which is your body's way of letting you know that a problem exists.
One of the first steps you can take for temporary relief is to gently floss around the tooth to attempt to remove any food particles that could be causing irritation. You can then apply ice and take ibuprofen to reduce the pain and any swelling.
What Should I Do for a Dislodged Tooth?
If one of your teeth is knocked out, you definitely have a dental emergency on your hands. You should first grab the tooth by the crown (the wide part), rinse it under warm water and then attempt to re-insert it.
If that isn't possible, then place the tooth in a cup of milk to help preserve the root until you can be seen by your dentist.
I Chipped My Tooth – Now What?
A chipped tooth can be uncomfortable at first because of the nerves being exposed to the elements. After contacting your emergency dentist, you can apply a cold compress to the outside of your mouth or face and take ibuprofen for any swelling or discomfort.
The good news is that the enzymes in your saliva will usually help to numb the tooth and reduce any discomfort over the next few hours. However, it is still important to be seen by your emergency dentist.
My Restoration Fell Out – What Should I Do?
If a filling or crown restoration falls out, it can leave your tooth exposed to the harsh environment in your mouth, which can cause increased sensitivity. The first step should be to rinse your mouth with warm salt water to address any bacteria.
You can then attempt to re-insert the fixture using a dollop of toothpaste. Then, be careful not to bite down in that area until you've been seen by your emergency dentist.
Dental emergencies are definitely no fun, but by having a plan for how to address some of the more common types and then receiving the expert treatment you need from your dentist in Richardson, you can recover and get back to living a normal life.
About the Author
For nearly 20 years, Dr. Afshin Azmoodeh has been practicing dentistry in the Richardson area. The Texas A&M College of Dentistry graduate still remains just as passionate about oral health as he was when he first entered the dental field. Dr. Azmoodeh uses his years of experience to help patients overcome dental emergencies at Canyon Creek Family Dentistry, and he can be reached for more information through his website.