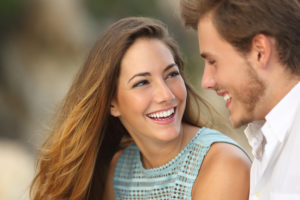 Are you interested in dental implants in Richardson? If so, then you have probably already looked into the costs for the procedure. What you may not know is that there are many ways to help manage the fees, including financing, pay-as-you-go plans, and using your tax return to offset the expenses. This last option is especially helpful during the first few months of the year, when most of us are busy filing our taxes and planning how to use the funds.
Five Ways to Pay for Dental Implants
Here are five ways to help mitigate the costs of dental implants:
Check with your insurance company. Plans vary widely in terms of what they will cover. Even if your provider doesn't pay for dental implants, it may offer discounts for using an in-network clinic. The possibility is well worth investigating.
Look into private financing options. Many lenders are willing to extend credit for implants and other smile restoration procedures. Terms vary based on the individual's income and creditworthiness.
Ask your dentist's office. Some practices offer pay-as-you-go plans. For example, you may be able to pay for the initial treatment, take a few months to let the incisions heal, then return to your dentist to receive the actual restoration, settling the account at that time. The office manager or bookkeeper can tell you more.
Contact a dental school or non-profit foundation. Dental colleges routinely offer free or low-cost treatment to the surrounding community. All work is performed by dentists-in-training under the watchful eye of seasoned experts. This is a great way to save substantial funds. You may also want to contact non-profit organizations that assist the economically disadvantaged or other segments of the population.
Use your income tax refund. We touched on this option at the beginning of this post. What better way to get the most benefit from your hard-earned return than by giving yourself the gift of a restored smile? The benefits will last for the rest of your life.
 Why a Restored Smile is a Smart Investment
 Anything worthwhile in life entails an investment of some kind, whether of time, money, effort, or all three. Here's why investing in dental implants is a wise move:
A beautiful smile pays off in many ways. It makes you look younger, conveys confidence, and helps you to win others over to your way of thinking. Those are the kinds of benefits that can enhance your social, business, and personal life all at the same time.
Dental implants are a long-term solution. Implants can last a lifetime with reasonable self-care. No other form of smile restoration can make the same claim.
Dental implants give you peace of mind, especially when compared to traditional dentures. Implants stay in place just like healthy natural teeth, even when you're enjoying your favorite foods, participating in sports, or engaging in a spirited conversation.
Tax season will be gone before you know it. While it's on your mind, talk to your dentist in Richardson about dental implants. You'll soon find yourself with plenty of reasons to smile.
About the Author
Dr. Afshin Azmoode is a skilled implant dentist and a proud member of the American Dental Association. He was recently nominated as one of America's top dentists for two years in a row. You can reach his office online or by calling (972) 644-3800.