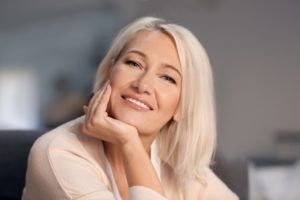 If you have some smile flaws that you'd like addressed and the porcelain veneers method is one of your options. However, you need some information before making a decision. For starters, how does the process work, and do you need veneers on all your front-facing teeth? A local dentist provides the answers to your questions and further explains how this form of cosmetic dentistry in Richardson can deliver the smile of your dreams!
What are Porcelain Veneers?
Made from only the highest-grade ceramics, porcelain veneers are thin slithers of material that fit directly over the front-facing teeth to mask such aesthetic challenges as mild crookedness, gaps, misalignment, crowding and stains. The entire process is customized to meet your smile desires, which includes identifying the perfect shade, size and shape of veneers to enhance your appearance.
Do I Need Veneers on All My Teeth?
While porcelain veneers are designed to make improvements to the teeth that occupy the smile zone, what happens if you only want to make changes to some of the teeth? Are you required to receive a certain number of veneers?
There is no minimum quantity of have veneers that have to be placed. However, to create the most symmetrical appearance, your dentist in Richardson recommends that you receive an even number of veneers. Therefore, they will blend better into your smile line to create the most appealing final image possible and leave you feeling renewed and revigorated!
How the Porcelain Veneers Process Works
Usually completed in two visits, here is what you can expect to happen when you have porcelain veneers placed:
Tooth Prep – A thin layer of enamel is removed to make room for the new veneers to fit properly.
Bite Impressions – Once the initial prep work is done, bite impressions are captured, and you'll be fitted with a temporary set of veneers to protect your teeth.
Fabrication – Your custom design plan will be sent to an in-network lab that will create your final veneers.
Final Placement – When your veneers return from the lab, you'll be invited back to your dentist's office to have them placed and for any final adjustments to be made.
You'll leave looking and feeling like a person with a new lease on life!
The Benefits of Porcelain Veneers
The most important perk of receiving porcelain veneers is that you'll be a happier person, and that's of the utmost importance. That's because the better you feel about yourself, the more confidence you'll exude in your interactions with people, and it can also have positive effects on your overall wellness by encouraging the production of healthy hormones.
To experience the joys of having your smile revamped, contact your cosmetic dentist to schedule a visit today!
About the Author
Dr. Afshin Azmoodeh is a graduate of the Texas A&M College of Dentistry. He has since gone on to provide over 20 years of comprehensive, compassionate and expert care. Dr. Azmoodeh helps patients experience smile bliss by placing porcelain veneers at Canyon Creek Family Dentistry, and he can be reached for more information through his website.