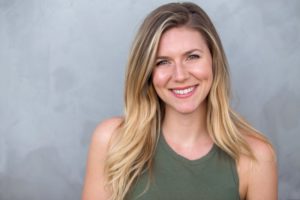 If you're one of the over 160 million Americans with dental insurance, then you are quite fortunate. That's because it provides an avenue to receive preventive care and any other type of dental treatment that you may need. Unfortunately, by the time 2019 comes to an end, many patients will not have fully maximized their dental insurance. So you can avoid being part of this group, your dentist in Richardson provides some expert insight on how to get the most from your benefits and to improve your oral health!
Why It's a Must to Act Now
When it comes to your dental insurance, there are a few things you should know. For starters, most plans will renew at the start of the new year. Since many don't offer rollover options, that means any benefits not used by January 1st, 2020 will be lost. Therefore, if you have any unfinished dental work or an existing problem that needs professional attention, now is the time to act.
How Most Plans are Structured
To get a better understanding of why it's necessary to take action now, let's take a look at how the typical plan is designed. The most common structure is 100-80-50, the details of which are explained below:
100 – Most plans will provide 100% coverage for at least one annual preventive care visit, which includes a cleaning and examination.
80 – This type of plan will provide up to 80% coverage for basic procedures like fillings and root canals.
50 – The placement of crowns, bridges or other more complex procedures is generally considered major care, with up to 50% of the related cost being covered by dental insurance.
No matter what type of care you need or dental insurance plan you have, the only way to put your benefits to work is to visit a local dentist before the year ends.
Protect Your Wallet
Each month, a portion of your earnings is subtracted to maintain dental insurance, which provides an annual maximum of around $1,250 of coverage. Statistics show that most people will only use a little over $300 of care. That amounts to nearly $1,000 of coverage going to waste.
This doesn't have to be your reality, though. By reaching out to a "dentist near me" and scheduling a visit now, you can not only get more out of your monthly investment into maintaining your dental insurance, but you can take advantage of already meeting this year's deductible. Most importantly, you can have the peace-of-mind of knowing that your dental health is up to par.
About the Author
Dr. Afshin Azmoodeh is a graduate of the Texas A&M College of Dentistry. With over 20 years of experience practicing dentistry, he still maintains a keen focus on expanding his knowledge, which is why he has taken countless hours of continuing education. Dr. Azmoodeh provides in-network coverage for nearly all PPO plans at Canyon Creek Family Dentistry, and he can be reached for more information through his website.