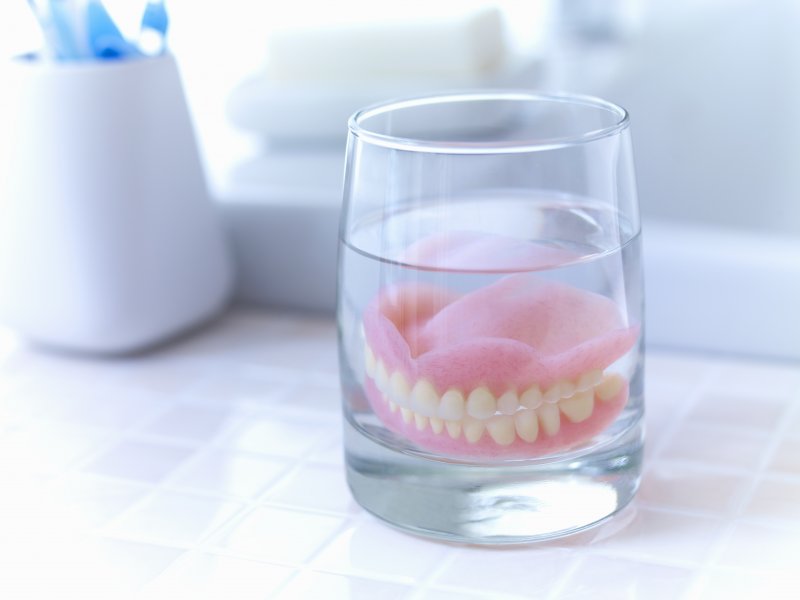 Dentures are one of the most popular options when it comes to tooth replacement. They are absolutely lifechanging for people who are missing most of or all of their teeth, but what happens when your denture becomes damaged or breaks? Is this something that you should have repaired immediately, or can it wait? Even though your dentures aren't your real teeth, it is certainly difficult to eat and speak without them working properly. Read on to learn how dentures in Richardson can break and what you should do if it happens to you.
How Do Dentures Break?
Dentures can become damaged in all sorts of different ways. Here are the most common ways that people end up with a broken denture:
Accident: If you become injured or experience an accident, your dentures can become damaged as a result.
Bone Loss: This doesn't usually cause your dentures to break, but it can make it so that they fit poorly.
Wear and Tear: While dentures have become quite durable throughout the years, they can still become worn over time. If you have had dentures for many years, you may need to have them repaired and replaced soon.
Improper Use: Your dentures are made to help you chew your food and smile, not open packaging, pop bottles, munch on ice, or bite your nails. You could end up damaging them by accident. Remember to only use your false teeth for their intended purpose.
What Should You Do If You Break a Denture?
If you have a broken denture, you should contact your dentist in Richardson as soon as possible. While this is not a life-threatening situation, you still will want to get this issue resolved as soon as possible. Let your dentist know what's going on and they will get you into the office as soon as possible. Even though you can find denture repair kits over-the-counter, they aren't usually the best option when it comes to fixing damaged restorations. Without proper knowledge, you could end up damaging it even further.
What Are Your Options for a Broken Denture?
Your dentist will determine what the best solution is depending on the severity of the damage. Here are a few common outcomes:
Reline: If your dentures aren't fitting correctly, your dentist may suggest that you have them relined. They will then reshape the underside of your denture to make it fit more comfortably on your gums.
Replace: When dentures become old and worn, the damage isn't always easy to fix. Your dentist will probably recommend that you have a new one made.
Dental Implants: Your dentist may conclude that you'd make a good candidate for dental implant-retained dentures. They offer greater stability, prevent bone loss, and are much more comfortable than traditional dentures.
Just because a broken denture isn't life-threatening doesn't mean that you have to put off getting a new one. Give your dentist a call and make an emergency appointment. This way, you can get your smile back!
About the Author
Dr. Afshin Azmoodeh is an experienced dentist who has been working in the field for nearly 20 years. He earned his dental degree from the Texas A&M College of Dentistry and is constantly seeking to expand his skillset through continuing education. He has received specialized training in implant dentistry and is an active member of the American Dental Association. If you have a broken denture, Dr. Azmoodeh would be happy to help. For more information or to schedule an appointment, visit his website or call (972) 644-3800.