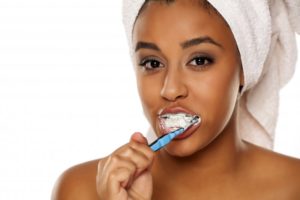 You've grown accustomed to taking a fun trip during the summer so that you can get some well-deserved rest and relaxation. The last thing you want to experience is a dental emergency. While an accident can always happen, you can at least decrease the chances of one occurring. A local dentist provides some preventive tips that are definitely worth implementing to prevent dental emergencies in Richardson.
#1 – Pack an Emergency Dental Kit
Of course, your aim is to prevent a dental emergency, but it's wise to be as prepared as possible. Therefore, if you have an issue, you can more effectively respond so that you can recover faster.
Here are some items you should have in your kit:
Cotton gauze
A handkerchief
Saline solution
A small container with a lid
Numbing medication for the gums (Orajel)
Over-the-counter pain reliever like ibuprofen (Advil, Aleve or Motrin)
The contact information (office number and email address) of your dentist
#2 – Drink an Adequate Amount of Water
While vacationing, you're looking forward to enjoying your favorite beverages, but it's still important to maintain some balance by drinking an adequate amount of water. In addition to being necessary to keep your body properly hydrated, it is essential for producing saliva. The moisture plays a significant role in flushing debris and bacteria and maintaining a healthy pH level in your mouth.
To be on the safe side, try to drink at least half your weight in ounces of water. For example, a 200-pound person would aim for around 100 ounces of water per day.
#3 – Swim Safely
As the sun shines brighter and hotter, swimming pools become all the more inviting. Unfortunately, this is also the time of the year when pool accidents reach their peak, as well as dental emergencies related to swimming. Children are especially at-risk. Thus, it's best to remind them not to surface quickly when underwater, as to prevent a sudden collision. They should also avoid running on slippery pool decks and diving into shallow pools. Therefore, you can prevent a painful injury that requires a visit to an emergency dentist in Richardson.
#4 – Receive Preventive Dental Care
Do you know the status of your oral health? If not, it's a good idea to pay your dentist in Richardson a visit before heading out on vacation. Therefore, any developing issues can be addressed beforehand. This is one of the best ways to avoid a painful, costly and time-consuming dental emergency. Even better, you'll have a clean and attractive set of teeth to put on display when you take your vacation photos.
While it's comforting to know that you can recover from a dental emergency, it makes life so much easier when you can avoid the situation all together. By following the above suggestions, you have a much better chance of experiencing a stress-free summer!
About the Author
Dr. Afshin Azmoodeh earned his dental degree from the Texas A&M College of Dentistry. After over two decades of practicing dentistry, he still remains an active learner, taking several hours of continuing education annually. To protect his patients during the summer, Dr. Azmoodeh offers preventive and emergency dental services at Canyon Creek Family Dentistry, and he can be reached for more information or to schedule a visit through his website.