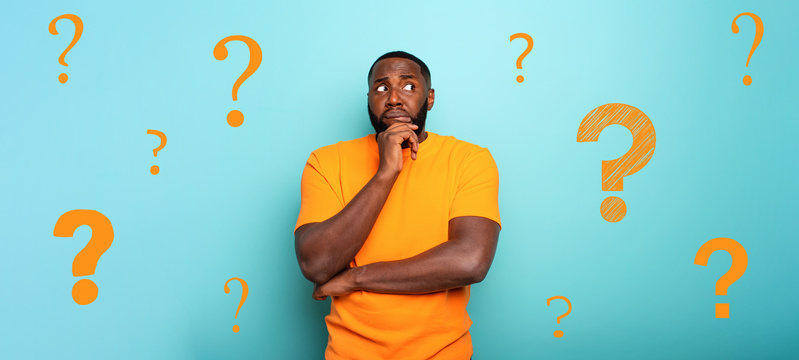 So, let's say you're considering Invisalign as a way to straighten your teeth. You've heard it's a safe procedure and offers quality results. However, you don't know much about it beyond these two things. Furthermore, you're not sure how to learn the essential facts. Where should you start? Well, your Richardson dentist is here to lend a helping hand. Here are the answers to three crucial Invisalign questions that'll give you a sense of how treatment works.
"How Will Invisalign Straighten My Teeth?"
Invisalign straightens teeth by having you wear a series of clear, removable aligners. These aligning trays are made of special clear plastic and lack the restrictions of metal brackets and wires.
Invisalign aligners apply the proper force to your teeth based on a personalized treatment plan. To be effective, though, you'll need to wear them for 20-22 hours daily and change to new aligners every 1-2 weeks. Each aligner set will then gently and gradually shift your teeth into place until you eventually reach your beautiful new smile.
"What are its Primary Benefits?"
Invisalign has several benefits which set it apart from traditional metal braces.
For one, its clear aligners are virtually invisible — people may not even notice you're wearing them. They thus won't give you a "metal mouth" or interfere with photos or socializing.
Another advantage is that you can remove your trays to eat and drink, brush and floss, or for special occasions. Plus, being removable, the aligners don't have parts that could irritate your mouth or break apart
How Long Does Treatment Take?
If you follow the daily 22-hour wear time, you can expect to finish treatment in about a year or so. Still, remember that this estimate is just the average. How long your smile-straightening journey takes will depend on several factors.
For example, you might finish in less than a year if you're only correcting small cosmetic problems. Invisalign trays quickly deal with things like minor crowding or spacing issues.
Larger issues, meanwhile, could require treatment past the one-year mark. A major overbite, underbite, or crossbite would take longer to fix than the average.
Given the answers to the Invisalign questions above, you should now better understand what this procedure is about. That said, talk to your local dentist to see if it could give you your dream smile.
About the Practice
Canyon Creek Family Dentistry is based in Richardson, TX. As led by Dr. Afshin Azmoodeh, the practice provides comprehensive dental care with personalized attention. To that end, its staff specializes in preventive, cosmetic, and restorative dentistry, including various emergency procedures. The team is also a certified provider of Invisalign and Sure Smile Aligners. For more information or to book an appointment, you can reach them at their website or by phone at (972)-644-3800.